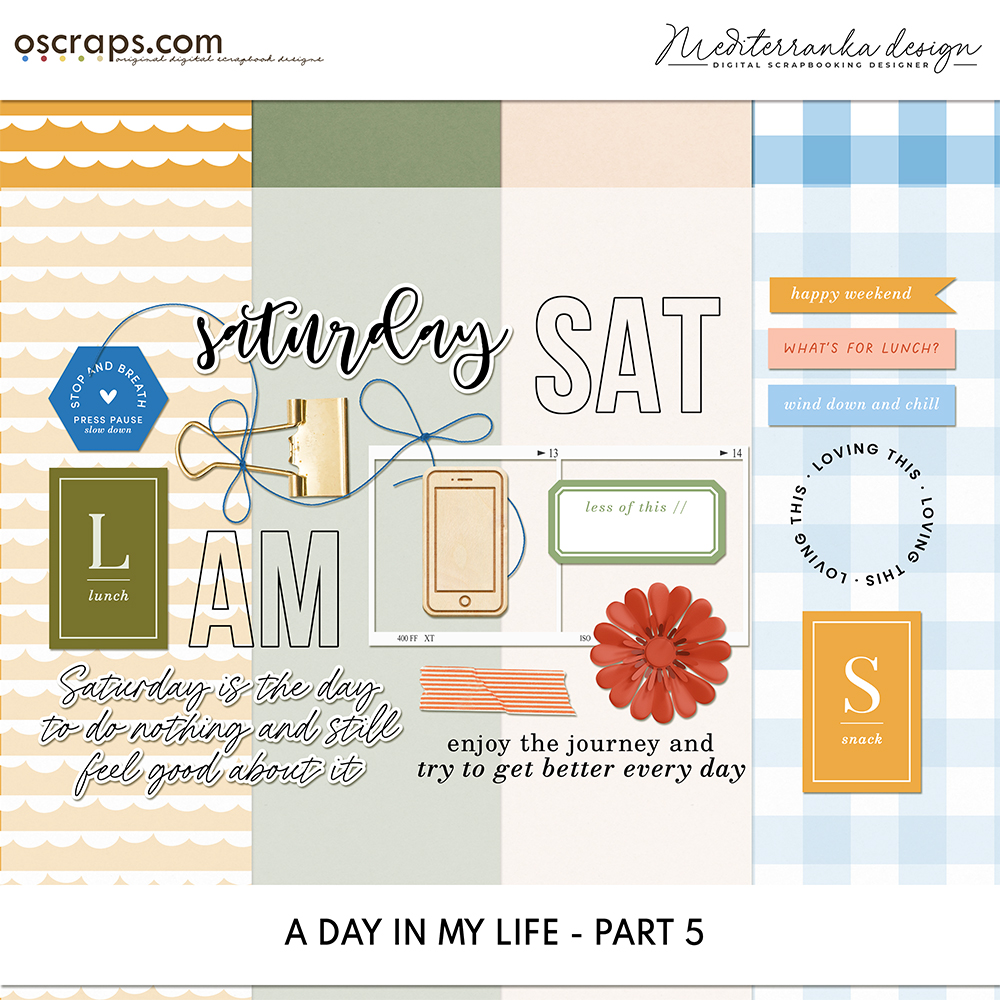 A DAY IN MY LIFE – PART 5
Hello dears,
Here is the part 5 of the new exclusive kit ''A day in my life''. It's not always easy to create the life we want, but with some help and inspiration, it's definitely possible. Check out this mini collection to help get you started. Every day, we wake up and go through the same routine. It's easy to fall into a rut and feel like we're just going through the motions. However, it's important to remember that even small changes can make a big difference in our lives.

All blog subscribers take this part for free per email. If you are not subcriber, but also want to have this kit - you are welcome to my store.
Important note for subscribers: Every part is available for free download limited time only. Please, be sure, that you downloaded the kit in time. Don't forget to check the SPAM-folder. If you missed some parts, you can purchase them in my store.
Olesya Rudenko Manaz
Hi there! I'm a graphic designer, scrapbooker and storyteller. I enjoy creating quality supplies to make scrapbooking and storytelling easy, fun and practical for you.